Greetings From the President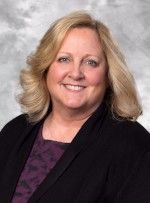 Jesus asked, "What do you want me to do for you?"
Bartimaeus replied, "Master, I want to see!"
Jesus' words changed Bartimaeus' life forever: "You may go. Your eyes are healed because of your faith." Remarkably, the man could see immediately, and he continued down the road with Jesus.
This story demonstrates the compassion and response of Jesus to a man who trusted his life to Him. At Christian Record Services, Inc., we believe Jesus is intimately acquainted with each of us and longs to have a relationship with us. We are assured He will return one day and extend His healing touch to those who trust in Him. In fact, Revelation 1:7 tells us that "every eye shall see Him" when He comes. What wonderful hope we have in Jesus!
Until Jesus returns, Christian Record will strive to help improve the quality of life for legally blind individuals. Currently, 20,245 people in 73 countries are served with free-of-charge publications in braille, large print, and audio formats. Additionally, Christian Record sponsors winter and summer camps through National Camps for Blind Children. College students may apply for the Anne Lowe Scholarship, which is awarded annually for the purpose of furthering educational pursuits of people who are legally blind.
Christian Record is recognized by the Internal Revenue Service a nonprofit 501(c)(3) organization, so tax-deductible donations from supporters like you make these free resources possible.
Please explore our website to learn more about Christian Record's history, financial reports, giving opportunities, and much more. Consider partnering with us to extend the love and healing touch of Jesus.
If you or a loved one would like more information about the free services Christian Record offers, please contact us. Christian Record staff will be happy to assist in your enrollment for these services.
In Christian service,

Diane Thurber 
President 
Christian Record Services, Inc.
National Camps for Blind Children